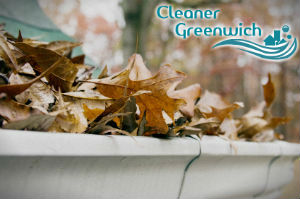 To maintain the proper functioning and good condition of the gutters of the house, block of flats or property which you live or work in, use our services. The gutter cleaning we offer in and around Greenwich ensures removal of debris, moss, leaves, grass and soiling.
The work of our technicians includes using of specialised equipment, tools and machines which are designated for gutters. Our staff carry out hoovering of the internal areas of downpipes which is provided with special vacuum cleaners and telescopic poles.
Use our services once or twice in the year or whenever the guttering of your property becomes filled debris and blocked.
Impeccable Gutter Cleaning Greenwich
If the gutters of your property are clogged and need unblocking and cleaning, use our services to get the best possible results. The work of our gardeners includes the following:
Hoovering inside downpipes
Using CCTV cameras to check and control the cleaning process
Getting to and cleaning inside and out downpipes using telescopic poles
The use of special vacuum cleaners which are extended to the necessarily height
Testing the cleaned gutters for proper functioning
Our staff's work includes the use of specially designated for gutters tools and machines. They apply extendible telescopic poles made of carbon fibre, dry vacuum cleaners designated for gutters, CCTV cameras.
"We had our gutters cleared out using the services of this company. The guy provided the work and took pictures of before and after the cleaning to show us. He used effective tools and equipment which ensured timely and effective cleaning work. The downpipes are functioning now and don't get clogged any more. – Sarah"
Reliable Gutter Cleaning Services SE10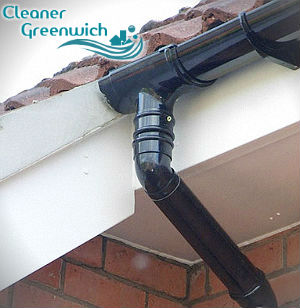 These are attached to the poles and with them our gardeners can reach to the 4the and upper floors of every building. The cleaning is followed by testing the downpipes to check if they function and the water flows freely through them.
Our gutter cleaning services are available during weekdays, weekends and bank holidays in SE10 at affordable rates. Use them to keep your property protected from leaks and overflowing of rainwater. The work of our technicians is professional and guarantees effectively cleaned and unclogged ducting.
Our technicians remove bird nests and droppings, leaves, grass, moss, brick and roof tiles' debris. They can restore the proper functioning of the ducting system of every property regardless of its type, model and condition. We have experience in cleaning modern moulded, cast iron, formed steel and many other types of ducting.
Our gutter cleaning services can be used by the residents living in Greenwich, SE10 and nearby. Call us to schedule the cleaning or get additional information you need and leave the rest to our team of professional gardeners and specialists. We can assure you that the results will be the best possible.