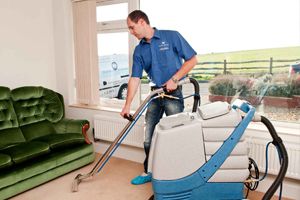 Cleaner Greenwich can offer you top to bottom deep and one off cleaning services in Greenwich, SE10. Call us today and organise a professional cleaning session.
If you're looking for deep cleaning services in Greenwich, Cleaner Greenwich can help you out. We offer high-quality, punctual and reasonably-priced deep cleaning services in London. We use modern machines and products, and we also employ the best technicians we can find in the city.
Why use deep cleaning? This service is necessary where dirt is a lot, it's hard to remove with standard cleaning or it's been a long time since the property has been cleaned.
| | |
| --- | --- |
| Hourly Based Services | Price |
| Deep cleaning | from £20/h £18/h |
| One off Cleaning | from £14/h £13/h |
| Domestic Cleaning | from £13/h £12/h |
Fill the form for a free quote!

So what is done in the house? Basically, this is about cleaning the entire house, room by room, paying special attention to the most common areas such as bedrooms, bathrooms and kitchens. Apart from vacuuming and dusting, we also offer detailed cleaning of toilets, sinks, kitchen appliances.
"Oh my God, you guys are amazing! I have finally decided to get some help with my deep cleaning and a friend recommended you to me. I am so glad I listened to her, as I have never seen my house so clean and fresh. Thank you so much, you really are the best!" – Cindy
Deep Cleaning Services Greenwich SE10
But if you take a close look, you'll see that the service includes many more tasks such as:
Baseboards wiped
Tops of cabinets dusted
Blinds cleaned
Ceiling fans dusted
Air vents brushed
Cobwebs removal
Carpet edges cleaned
Knick-knacks dusted
Now let us tell you about our methods and techniques. Throughout the years we experimented with different methods, combining them or using them separately and we learned how they are used to produce maximum results. By far we've concluded that our steam cleaning (also known as hot water extraction) is best to use in deep cleaning, as it provides sanitation and eliminates allergens completely at affordable prices.
The secret behind hot water extraction is that it uses high pressure which helps remove dirt very thoroughly and deeply. Combined with hot water, this make the method very efficient in dealing with a number of health threats that survive in carpets, baseboards, furniture, appliances and on other items. That's why we love it and we recommend that all our technicians use it.
Cleaning Services Greenwich
Speaking of our technicians, it's good to say they are all very qualified and skilled. They are not some ordinary cleaners. On the contrary, they have studied this and hence they know a lot about cleaning techniques, supplies and stain treatment. Furthermore, al our cleaners are very seasoned, having at least 5 years of experience in this business. We are confident that you'll like the way they work.
If you want to use our help, feel free to call us. As we said it already, our service is provided in Greenwich. Don't be afraid to let us know you need our help. Get in touch with us.